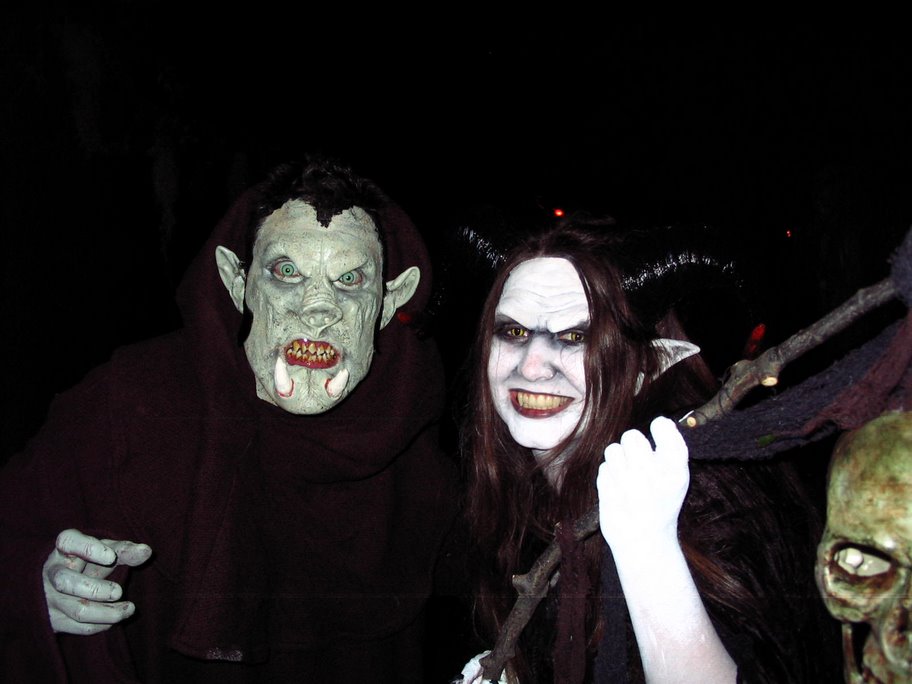 my makeup on the right with prop staff.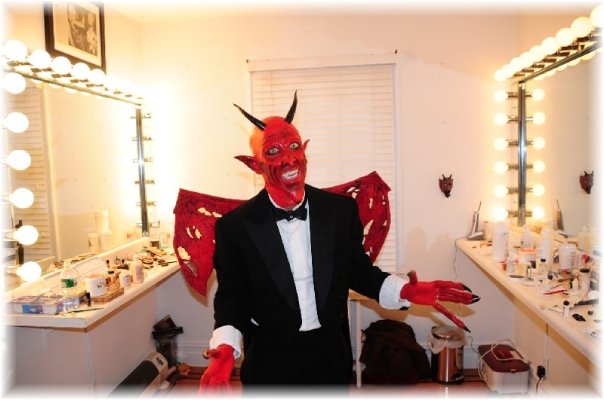 my props(wings, horns, ears, tail is not shown) and helped with the makeup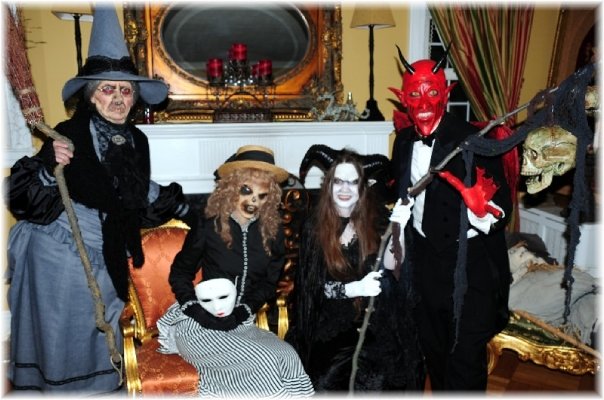 better image of the prop staff and makeup as well as family shot.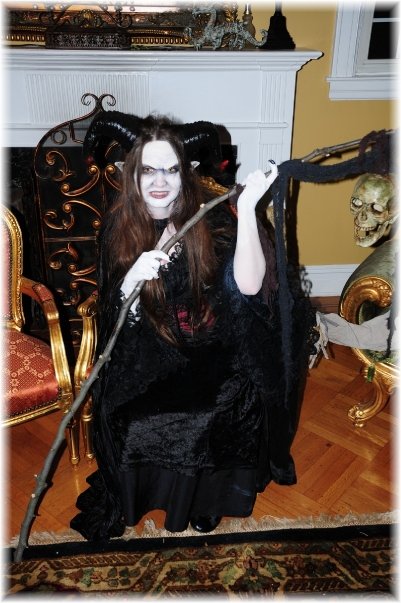 full shot of costume and makeup. I designed the outfit and made it with help from my mother who is a patternmaker/seamstress.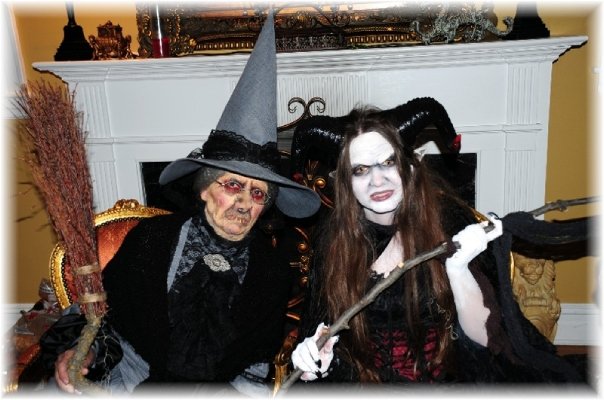 another shot of my makeup.